HOUSE PRESS KIT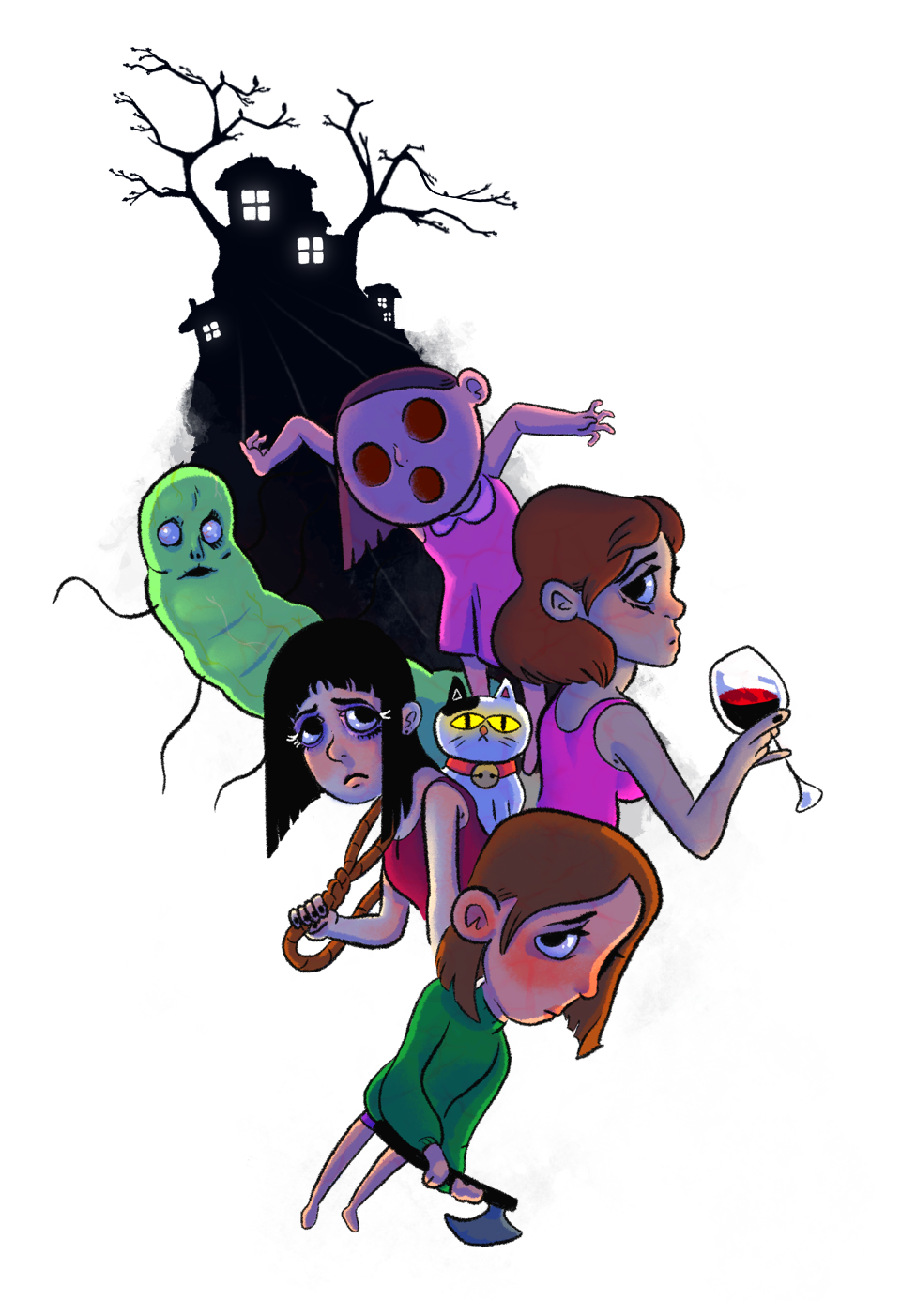 FACT SHEET
Developer Bark Bark Games
Release Date 30 October 2020
Platforms PC
Price $9.99
TRAILER
DESCRIPTION
Try to survive through the night in a HOUSE that's trying its best to kill you and your family.
FEATURES
Explore a house that changes and reacts to your actions in real-time
Race against time to save your family and yourself
Multiple endings to discover
Befriend or behead your family
Experiment with the different items to try and survive
Challenging, non-linear gameplay
Uncover the dark secrets of a twisted family
NEW IN 1.5
Tabby's depressed sister, Melody is now playable

Explore a twisted version of the house

Play songs to reshape the loop

Die in all new gruesome ways

Groove to a brand new soundtrack
THE SOUNDTRACK

ABOUT THE GAME
HOUSE is a horror game where you play as a young girl exploring a dangerous house that's doing everything it can to kill you and your family. Race against time to change the fate of its characters...or fall into darkness yourself.
IT NEVER ENDS...
ABOUT US
Hi we are Bark Bark Games! We are a two person team based in the US.
HOUSE is a big passion project of ours. It started as a game jam submission in 2016 on Newgrounds. We've spent the last 4 years working on it whenever we could find time and at long last it's a game you can pay for.
CREDITS

Game Developed By: Chris Rats & Isaac Nite
Music By: Isaac Nite
Find a larger version of the icon, game screenshots and gifs in the press folder!